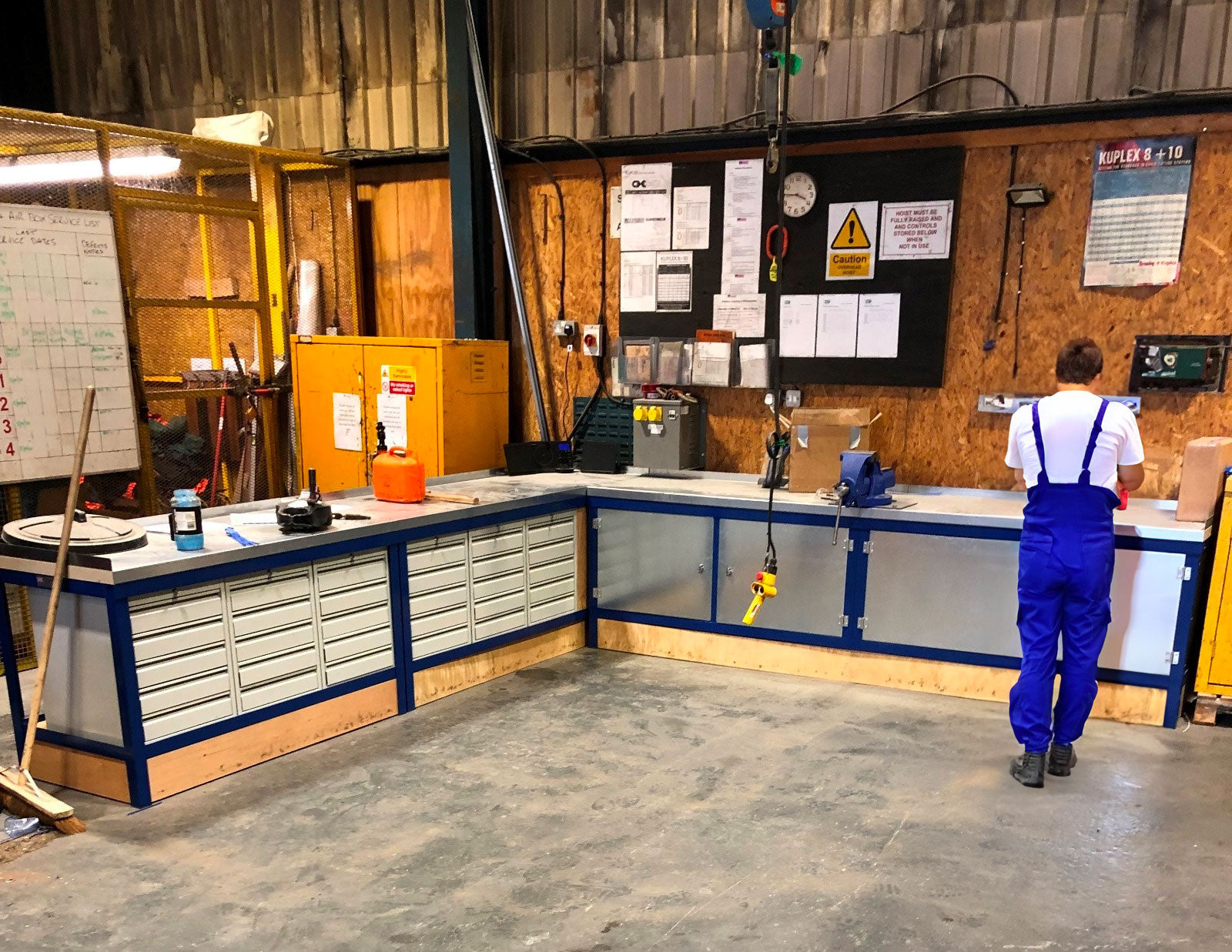 Benefits Of Super Heavy-Duty Workbenches
Super heavy-duty workbenches are an excellent piece of equipment for laboratories, workshops, and production facilities. These sturdy workstations come in a variety of styles and are ideal for different types of manufacturing environments. Super heavy-duty workbenches have open bases that allow users to place their tools on them rather than having to travel the entire warehouse floor. These workstations are also excellent for storage as they can serve as storage cabinets.
Super heavy-duty workbenches are designed to withstand heavy equipment and repetitive use. They feature thick metal boards, which will resist chemicals and hot objects. They are also incredibly durable and long-lasting. If you are working on a new design for your workshop, super heavy-duty workbenches will stand up to wear and tear.
If you want to be as efficient as possible in your warehouse, a super heavy-duty workbench with plenty of storage shelves is a smart investment. Not only will the workbenches hold up to the strain of heavy-duty operations, but they'll also improve your overall warehouse efficiency. With extra shelves, you can keep all your inventory out of sight while still keeping a workbench free from clutter.
In the home or at the office, a super heavy-duty workbench can make your life easier and allow you to focus on your work. This type of equipment is built to withstand the daily stresses of heavy use and will keep you working in a productive manner. Its sturdy construction and durable materials will last for years.
Consider the weight of the materials that you will work with. Purchasing a lightweight workbench isn't advisable for workers who are looking to use heavy or large equipment. However, super heavy-duty worktables are made to handle all types of materials and tools. A lighter-weight workbench can be useful for small projects, but you'll need a super heavy-duty workbench if you'll be working with heavier materials.
A super heavy-duty workbench's main benefit is its weight capacity. If you're working with heavy machines, tools, or machinery, you'll need a sturdy workbench to hold them. A super heavy-duty workbench has a weight capacity of up to 1500kg. If you're in a factory or a warehouse, consider the weight capacity limit to match your job needs.
If you work in a workshop, a super heavy-duty work bench can be invaluable for supporting permanently installed tools. It also allows you to easily adjust the height so that you can work in a comfortable position without straining your body. Many super heavy-duty work benches have integrated vices for added stability and support.
Before enquiring, consider the size and space you'll need to perform your daily work tasks. No matter the type of workbench you desire, our team can create an adjustable workbench to fit your requirements.
Here at UK workbenches, we are committed to supplying high-quality workbenches. We are happy to assist if you need help choosing the right option or a customised solution. Contact us today to get started.